What Is Good Visual Merchandising?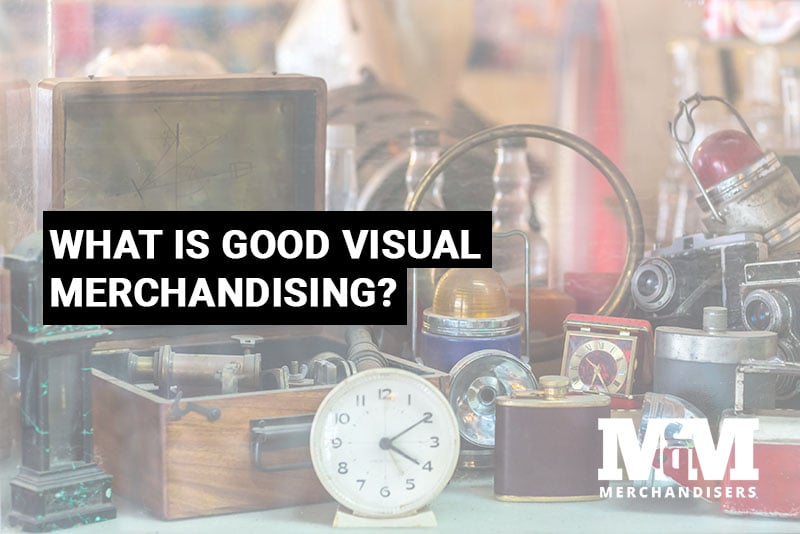 Retailers, merchandisers, and pawn shop owners who aren't on top of their visual merchandising are missing out on the chance to greatly increase their sales and their customer base. Understanding what visual merchandising is, how it works, and how to achieve it will elevate your business. This guide will break down the basics so you can begin planning your retail store's visual merchandising strategy.
Seeing an uptick in store sales due to better visual merchandising?
Let M&M Merchandisers be a wholesale supplier for your store.
What Is Visual Merchandising in Retail?
A visual merchandiser creates displays that guide customers on a journey from the welcome sign to checkout. They incorporate multiple elements to create a journey that entices customers to buy and return later on. When you walk into a store and the displays motivate you to buy, that's the result of successful visual merchandising. This is a practice in which retail floor plans are artfully and skillfully arranged to draw in buyers at each stage of the decision process.
Why Is Visual Merchandising Important?
Visual merchandising creates the way your brand looks and feels. It also raises brand awareness and increases brand loyalty, making it key to maximizing your sales. For the customer, this process begins before they're even in the door. Visual merchandising is what entices customers into your retail storefront and persuades them to make a purchase.
Related: How Can I Improve My Merchandising Skills?
Types of Visual Merchandising
No one type of visual merchandising is right for every retail business. This quick rundown of the four major types will help you establish a strategy that will work for your store.
Visual Merchandising
This type of merchandising includes elements like lighting, spacing, color, layout, and anything else that visually enhances the way your products are presented. In an online storefront, it also includes elements like video and web design.
Retail Merchandising
This has traditionally been considered to apply to merchandising in a physical storefront, such as a shop, a kiosk, or a pop-up booth. Some businesses are incorporating online shops with physical pop-up booths, so this term has evolved to also include online retailers.
Product Merchandising
This kind of merchandising incorporates the promotional activities you engage in to raise awareness of your brand and products. It also applies to both physical and online stores, and it can include elements like displays, web design, and even how your customers search your online store's website.
Digital Merchandising
Like product merchandising, this also involves promotional activities, although this time strictly in the online space. Digital merchandising incorporates elements like email marketing and product displays on your website. It can also involve promotional activities that take place at a physical pop-up shop.
What Does Good Visual Merchandising Look Like?
You're walking down the street, and your eye is drawn to a sign that uses bold colors and piques your curiosity about a new makeup product, so you decide to step inside the shop. Once inside, the displays are sleek, elegant, and modern, with the sections clearly labeled by product and brand. The store smells incredible. Without even realizing it, you're bobbing your head to the music. The store's staff is wearing sophisticated uniforms, and their makeup looks great. You love the vibe, and you want to be part of it, so you buy.
This is how visual marketing works, and it's taking place all around us every day, in every shop we visit.
Examples of Visual Merchandising
Walk into any store and you'll be surrounded by elements of visual merchandising. These can include but are not limited to mannequin displays, point of sale displays, ticketing, music, scents, shapes, cross-merchandising, and even seasonal displays.
Related: 5 Effective Merchandising Techniques to Increase Sales
What Are the Key Elements of Visual Merchandising?
Visual merchandising is achieved via a number of elements that are strategically integrated. The details involved in showcasing brands through visual merchandising can be bold and in-your-face, but they can also be quite subtle. Use these tips as your starting point for an enhanced retail experience for your customer—and higher profits for your business.
The following are some of the major elements you'll want to incorporate.
Color
Research in color psychology has shown that colors are able to affect everything from our heart rate to our moods. Color can also affect the way customers respond to your brand. That is why color is one of the most important elements of visual merchandising.
Bold, vibrant hues will capture customers' attention. If your brand's goal is to make your customers feel calm and serene, you can achieve that with cool, soothing colors. Want to show your customer base that you're eco-friendly? Use simple, no-nonsense colors.
Lighting
When it comes to visual merchandising, lighting is the one element that is equally important to color. Using the correct lighting for your brand, with the proper proportion of shadow, will draw attention to the details you want your customers to notice. It will also create the mood you want your customers to experience when perusing your products.
When used throughout a store, dim lighting can actually cause your customers stress, making them want to leave your store. Spotlights will create bright spots in dim light that will direct the customer where you want them to go.
Fixtures
Fixtures are one of the more subtle elements of visual merchandising that will directly impact your sales per square foot. When done well, your customers may not even think about them, but they're still making an impact. When done poorly, your fixtures can actually irritate your customers and lead them to shop elsewhere.
Your retail store's fixtures should place the items you want customers to see at eye level. This will entice them to stop and take a look at the product. You can add displays beneath those that offer related items which might interest them. This makes it easy for customers to spend more without making any extra effort.
Signage
Your signage is critical because this is the first interaction your customers will have with your store. Installing signage that clearly directs the customer makes the purchasing process easier. This is especially important if you have a larger store that requires help navigating.
If your signage doesn't do its job, once people walk in the door they won't know where to go to find the items they're looking for. This will leave your customers frustrated and will cost you sales. Signage done right will capture a customer's attention within the first ten seconds after they enter your store.
Texture
The texture of the materials you choose for your displays will contribute to your brand's appeal. It will also make a statement about who you are. You can also use contrasting textures for emphasis.
Want to have a modern, industrial feel? Choose wire displays. Is your brand all about luxury? Consider decadent displays that incorporate velvet or faux fur. If your customers are looking for organic or farm-fresh, you'll want to use plenty of wood.
Never underestimate the impact your visual merchandising will have on your customers. From your packaging to your POS displays, when it comes to visual merchandising, attention to detail counts. To boost your bottom-line, determine which of these elements are the most important to your brand and which ones will work in your space. From there, you can develop a plan that will keep your customers coming back.
Posted by
Lois Haycock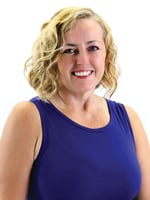 Lois Haycock is a 20+ year retail and eCommerce veteran specializing in project management and business analysis of customer-facing systems and software. Lois is SVP of Digital Transformation at M&M Merchandisers. She also operates several eCommerce stores as well as an executive coaching business. Lois can be reached at lois.haycock@mmwholesale.com