How Can I Improve My Merchandising Skills?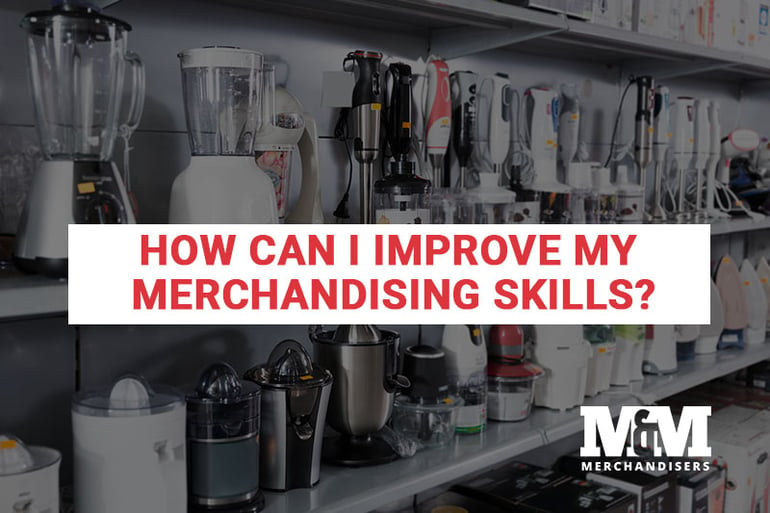 Understanding how to merchandise effectively is crucial to your success as a retailer. The strategies you use will depend upon your industry, but they should all have one common goal: to create a positive experience between consumers and products so that you can maximize sales. Below, we'll explore what it takes to improve your merchandising skills.
Need to find a wholesaler for your store?
M&M Merchandisers can keep up with the demand from your customers.
Attributes of a Good Merchandiser
There are certain qualities that make up a good merchandiser. They should be able to:
Create a positive halo effect: A halo effect is the first impression you generate for a buyer. As a merchandiser, making a good first impression is key to ensuring your customers come back for more.
Communicate effectively: As a merchandiser, you may need to communicate with your suppliers or customers on a daily basis. You should be able to handle these interactions in a calm and professional manner.
Calculate data quickly and accurately: Merchandisers need to be able to perform various calculations to determine product consumption so that they can more effectively promote brands.
Utilize the power of persuasion: Ultimately, you should be able to close the sale with your customer. This will often involve using subtle persuasion tactics to convince the shopper to buy from your store.
Analyze trends: Being able to analyze trends will allow you to determine the future demand of specific products so that you can ensure you have a sufficient supply on hand.
Have computer skills: A merchandiser will use software that's related to their industry to collect and record data. You should have a good understanding of computer technology and relevant software programs.
Make quick decisions: From choosing which products to put on sale to selecting a new item for your display, a merchandiser will need to make a variety of important decisions every day. You should be able to handle these scenarios quickly to improve sales opportunities.
How Can I Improve My Merchandising Skills?
The following tips can help you become a better merchandiser.
1. Track Weekly Sales
Items that are on sale will go quickly, so you should know which products will be discounted in advance. This will allow you to quickly order additional items if needed. You don't want to miss a selling opportunity by being out of stock.
2. Utilize Promotional Signs
Place signs around your shop that inform your customers of a new release, a discounted price, or special product features. Keep messages short and clear. For consistency, be sure to use the same font style and colors that you use for your other branding materials.
3. Group Products by Theme
Consider grouping your products by a theme, such as what customers might need for a day at the beach. This will allow your customers to consider items that are related to what they came in to buy but may not have thought to purchase otherwise.
4. Showcase New Items by the Entrance
Customers like to see the latest items available for purchase, so these should be placed by the entrance to entice people to come into your store and take a look around. These displays should be kept pristine—with no product gaps or missing price tags. If possible, put products on different levels of the display so that they won't be overlooked regardless of where a customer happens to be looking.
5. Change Displays Regularly
Since you want newer goods at the front of your shop, this means that you will need to change product location periodically. Older items should be transitioned to the back of the store and into a new location every time that you create a new display. This way, you will always be refreshing your displays to highlight products that consumers may not have noticed the last time that they were shopping in your store.
Effective Merchandising Techniques
Here are some merchandising strategies that you can use to enhance sales and profitability.
Use strategic product placement: A good merchandiser understands how to maximize sales by organizing shelves in a way that will appeal to buyers. This might involve showcasing high-demand items in convenient and highly accessible areas of the store.
Utilize merchandising software: This software can help you be more efficient with integrated photo reports, computerized data entry, and barcode product search. These will assist you in monitoring product location as well as the price and number of facings, allowing you to keep up with any gaps that develop on your shelves.
Ensure proper stock levels: Consistently running out of high-demand items can have a negative effect on your profitability and brand reputation. Your merchandising software can help you monitor levels and, if it has the capability, even be used to order products as needed. You won't have to worry about losing business by being known as the company that's always out of stock.
Learn about your customers: A good merchandiser will be concerned with their customer base—who are they, what are they looking to buy, and what they think about the company's brand. Today's modern retail software programs can even generate customer surveys for you and electronically provide you with the results. Use this data to improve customer relations and increase sales in the process.
With the right merchandising skills, you can boost your profit margin by highlighting the most valuable items and ensuring a steady supply of high-traffic items. Ready to improve your merchandising performance? Contact us today to learn more.
Posted by
Lois Haycock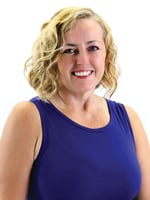 Lois Haycock is a 20+ year retail and eCommerce veteran specializing in project management and business analysis of customer-facing systems and software. Lois is SVP of Digital Transformation at M&M Merchandisers. She also operates several eCommerce stores as well as an executive coaching business. Lois can be reached at lois.haycock@mmwholesale.com