Guide to Buying Wholesale Jewelry for Resale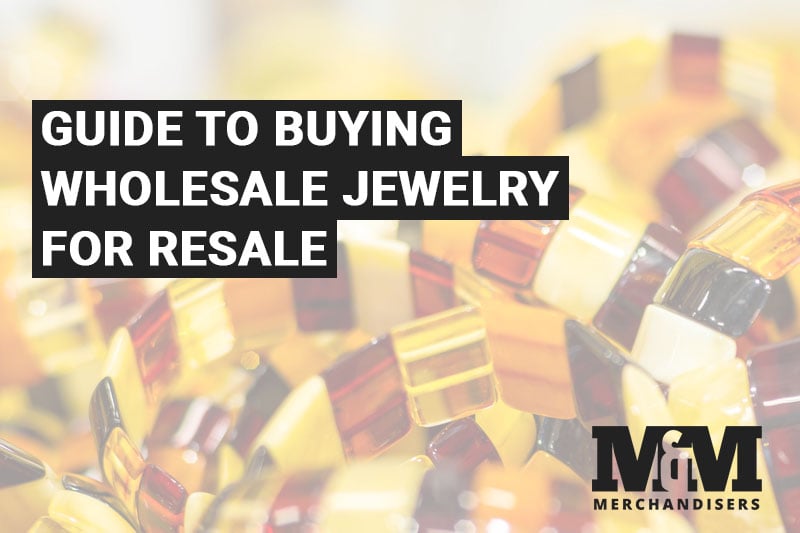 Jewelry is popular among many retailers, as it's inexpensive to stock and works as a gift and personal accessory. Wholesale jewelry dealers offer some amazing deals, letting you keep up with and cash in on demand for the latest trends. However, if you're not careful, you could choose the wrong wholesaler, or you could purchase the wrong amount for your needs. Check out this guide for some helpful tips on navigating this complex market.
Looking for a wholesale jewelry supplier for your store?
M&M Merchandisers can help you keep up with the latest trends.
How Does Buying Wholesale Work?
You're likely keenly aware that lowering your overhead on inventory acquisition and operations gives you more room to turn a profit. That means if you can stock your store for less, your business will make more money. This is made possible by wholesalers, who sell product in bulk to businesses for less than they would pay at retail. Wholesalers can then pass on these savings to you, allowing you to stock more of a certain product or a greater variety.
Tips for Buying Wholesale Jewelry for Resale
With jewelry being a prime market to turn over product, there's also a great opportunity to buy it wholesale. Here are some tips for doing this successfully as a small business:
Find a Good Wholesale Supplier
Imagine this: A couple of your new bracelets are a hit, and you have customers banging down your door. You stand to turn a big profit on this jewelry, so you decide to order more before your current stock runs out completely. Then your supplier puts you on back order for weeks, well after the trend has blown over. They let you down and cost your business money.
On the other side of the spectrum, you might find a brand-new product that you're certain will sell. You make an order, but when it arrives, it's apparent that it came from low-quality manufacturers. The quality issues are so apparent that your customers have no interest. Your supplier let you down and cost your business money.
You must be able to vet and trust your wholesale supplier. It's crucial to turning a profit when purchasing goods wholesale.
Guard Against Fakes by Checking Product Descriptions
It's not likely to happen with a supplier you've been working with for some time, but this is still important to mention: Just because the supplier is reputable doesn't mean the products are without scrutiny. Sometimes when suppliers change manufacturers a shipment turns out to be fakes.
This is why you should check product descriptions, which should include size, weight, material, and country of origin. Get familiar with your supplier's manufacturer vetting process and, when possible, vet the manufacturers yourself with the Better Business Bureau.
Don't Go All-In the First Time
Let's say you found a supplier, and they seem above-board. Don't put a huge order with them on your first try. Place one or a few smaller orders so that you can see and test the quality of their products yourself. Once you're satisfied, you can begin putting in larger orders.
Pricing Wholesale Jewelry
With the keystone pricing model, the retail price is double the wholesale price, meaning the markup is 100%. Keep in mind that it costs retailers more money to sell products when factoring in customer acquisition and operations cost.
On the other hand, you'll also want to be sure that you're pricing products to sell competitively. In the age of Amazon and other online stores, sometimes brick and mortars price themselves out of the market with a 100% markup. It's a delicate balance that you'll have to overcome.
You may also abide by the MSRP (Manufacturer's Suggested Retail Price). Doing so helps you stay competitive, presumably, as other customers buying the product are also looking at that MSRP.
Pay Attention to Trends
The last thing you want to do is put in a large order of jewelry that doesn't sell because the lot was outdated and not in fashion. While it's in the wholesale jewelry supplier's best interest to stock trendy items, it's also up to you to keep up with those trends and make sound merchandising decisions.
Get Creative With Deals and Promotions
Once you have the stock from your wholesale supplier, it's your responsibility to sell it. That means getting creative with your deals and promotions. Buying psychology dictates that many shoppers love sales, even to the point that they'll be willing to spend more money when they perceive they're getting a deal. This means markdowns, buy-one/get-one promotions, and other deals can help the product fly off the shelves.
Balance Supply and Demand (and Always Work to Increase the Demand)
The larger lots that you purchase wholesale, the more of a wholesale discount that you get. That means that retailers who can purchase larger quantities have a potential for much higher profit margins. Once you enter into wholesale purchasing, you'll need to consider how much of the product you can turnover and balance that with how much you order. You'll always run the risk of ordering too much, but ordering smaller quantities will cost more per item.
Take Advantage of Peak Seasons
Peak seasons mean you have the potential of turning over more inventory, so be sure to plan ahead for that and have plenty of stock. For jewelry, the peak seasons include Valentine's Day and the other gift-giving holidays.
By partnering with a reputable wholesale supplier, keeping up on merchandising best practices, and continuing to grow your store, you'll turn a profit in the jewelry portion of your business in no time. Start that process today by looking into M&M as a wholesale jewelry supplier.
Posted by
Lois Haycock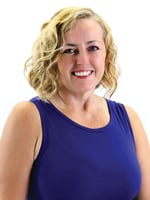 Lois Haycock is a 20+ year retail and eCommerce veteran specializing in project management and business analysis of customer-facing systems and software. Lois is SVP of Digital Transformation at M&M Merchandisers. She also operates several eCommerce stores as well as an executive coaching business. Lois can be reached at lois.haycock@mmwholesale.com