How to Increase Sales in a Pawn Shop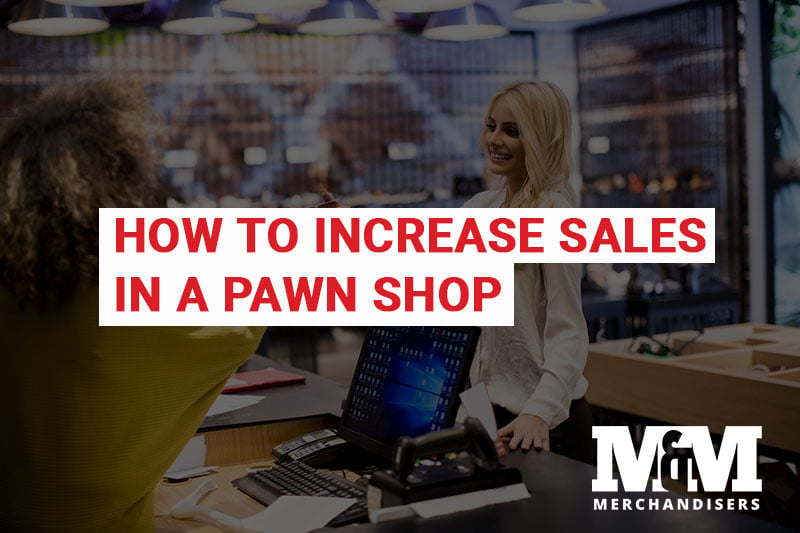 As a pawn shop owner, you know your peak season is around tax time. People receive their tax refunds, so come to pay on their loans or buy some of your merchandise. The problem is that you have to bring in revenue and turn a profit the rest of the year. This can be trickier than it sounds, but there are a few key strategies you can adopt to have a healthier bottom-line year-round.
Looking for a wholesale partner for your pawn shop?
M&M Merchandisers can be the partner your !store needs to thrive.
How to Increase Sales in a Pawn Shop
Your merchandise won't sell itself, and simply having a store doesn't mean people will come in. Here are three things to remember when increasing sales for a pawn shop:
1. Give Them a Reason to Come In
Many people who go to pawn shops do so to put up collateral for a loan. While each loan can be profitable, they probably can't sustain your store alone. In order to sell your merchandise, you'll need to attract customers through:
Marketing
Advertising
Word of Mouth
With creative campaigns and effective strategies, you'll be able to attract new customers and give them reasons to come in. Consider offering customers new products or deals they can't pass up.
2. Stock Items They Will Be Interested In
Say your pawn shop is attracting customers left and right. The next most important thing is to stock the items that will appeal to them. Sure, you're going to have items that people have pawned, but it's your job to do the merchandising for the rest of the shop to fill the gaps. The last thing you want is to stock your store with out-of-date and untrendy items that people won't buy. You must:
Stock merchandise that appeals to your customers
Work with wholesale suppliers that meet your needs and price points
Offer competitive prices that also help your profit margin
Think through the visual merchandising of the store
3. Make It a Good Experience
Your job doesn't end when someone makes a purchase; you want to entice them to come back again and again. If your store offers a poor or lackluster customer experience, it'll have a hard time attracting repeat buyers. Focusing on the customer experience will increase customer lifetime value, which makes your customer acquisition efforts even more impactful. With this in mind, think through:
Improving customer service
Adopting customer loyalty programs
Pawn Shop Advertising & Marketing Ideas
The most difficult of the strategies above is acquiring new customers, but you're not alone. Companies of all shapes and sizes struggle with generating new businesses. The following marketing ideas can put new life into a campaign and get you thinking out of the box for customer acquisition:
Find Out What Your Competition Does & Do It Better
When you need to create a marketing strategy that works for your business, you don't have to reinvent the wheel. If another pawn shop in your area seems to be getting more business, try copying them. Figure out what their marketing campaign looks like and use it as a template for your own. If they are running Google Ads, run your own. If they are active on social media, get active yourself.
Improve Your Search Presence
Wouldn't it be great if people in your area looking for a pawn shop could find you easily on the internet? If you optimize your site for local search, you may find yourself ranking in top spots on Google. This process starts with ensuring your site is crawlable and indexable, or its ability to be accessed and indexed by search engines. You'll also want to perform best practices for on-page SEO to rank better than your competitors.
Another step to take is to sign up for online directories to make it easy for customers to find you. Yesterday's shoppers might have flipped through the Yellow Pages when looking for pawn shops, but today many are going to directories such as Google My Business. Importantly, once you start building your web presence, don't just "set it and forget it." Keep an active online presence to stay ahead of your competitors and in the minds of your customers.
Get Active on Social Media
They say that some of the best marketing is done by hanging out where your customers hang out. Social media allows you to position yourself where people who are interested in your business can find you. You can share updates about your store and keep in touch with previous customers, all while appealing to new ones who might be searching for what you offer. With social media, you can promote deals, enhance your brand, and stay top of mind with current and potential customers.
Invest in Facebook Advertising
Organic social media posts for businesses just don't reach the number of people on Facebook like they used to. While organic posting is still important, the best strategy is to balance it with Facebook advertising. Facebook has some of the most comprehensive user data ever collected, allowing you to hyper-target your customers. It's even possible to focus on your immediate neighborhood for a particular campaign, further driving awareness and keeping your shop top of mind.
Do Periodic Direct Mail Campaigns
"I live right down the street but wasn't even aware that you exist." Local businesses hear this all too often with simply because they didn't get the word out. On the other hand, sometimes it takes many impressions before someone registers information. While some people who receive your direct mail will ignore it, it's also possible it will land in the hands of your perfect buyer.
When done in conjunction with other types of ads, direct mail provides a tangible reminder that reinforces their overall message. For example, if an individual sees a geo-targeted Facebook ad but also receives a promotion or flyer in the mail, they now have a physical connection to your business. While it may take multiple impressions to induce a customer to check you out, a direct mailer can make each one stronger.
Hold Special Events
Remember, it's important to give people a reason to visit your store. Whether it's a seasonal party or a blowout sale to make room for more inventory, a special event is just one more reason for an individual to come in... especially if they don't want to miss out on something big. You can also use photos from the event on social media, which can drive engagement and help to increase turnout next time.
Ask Visitors to Check In on Yelp
Once you have someone in your shop, it's a good idea to ask them to check in on Yelp. Every time someone checks in, Yelp will ask them to leave a review. If your visitors have a good experience at your shop, you have the chance to nab a great review or testimonial. Unsatisfied customers are more likely to leave a review unprompted, but many others who had better experiences will leave one when asked.
Merchandising Ideas to Increase Sales
More people are likely to come to your store if it looks like a place where they want to be. This is why it's so important to improve the image of your store and follow merchandising best practices such as:
Cleaning and organizing the store on an ongoing basis
Considering aspects of visual merchandising when creating displays
Making sure the lighting is complementary to the product
Rotating inventory to encourage customers to walk around more
Buying seasonal items for fresh promotion
By giving customers a reason to come in, stocking items they want, and making a visit to your store a great experience, you're setting your pawn shop up for increased sales. Combine those ideas with smart marketing techniques and you will be on your way to enjoying more foot traffic.
Posted by
Lois Haycock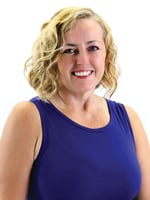 Lois Haycock is a 20+ year retail and eCommerce veteran specializing in project management and business analysis of customer-facing systems and software. Lois is SVP of Digital Transformation at M&M Merchandisers. She also operates several eCommerce stores as well as an executive coaching business. Lois can be reached at lois.haycock@mmwholesale.com