What Are Fixtures in a Store?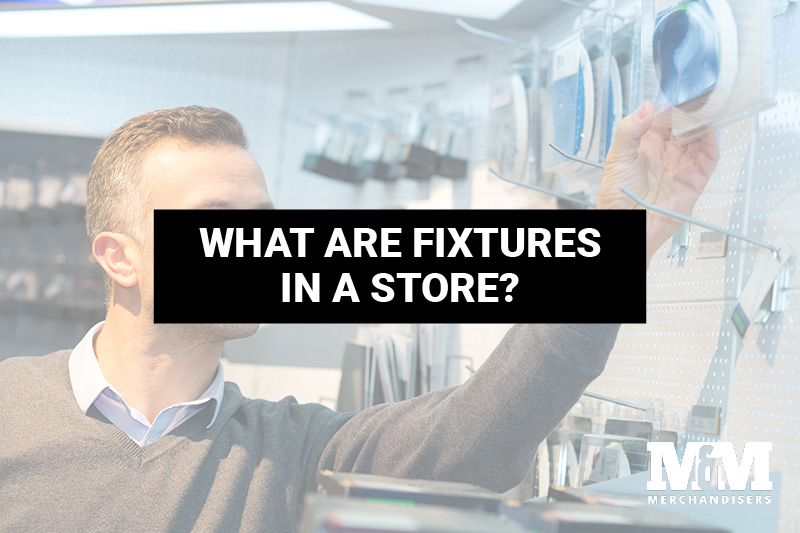 Any retailer knows how crucial visual merchandising is to get customers' attention and driving sales. They know that the inside of their store needs to have that perfect vibe for their ideal customers. The color scheme, floor layout, and perhaps most importantly, display fixtures, are all strategically planned to maximize the customer experience. Whether it's simple racks and gridwalls or rustic barrels and one-of-a-kind installations, find out what fixtures are and how important they are to driving sales.
Want to increase sales in your store?
Become a Dealer with M&M Merchandisers for quality products at wholesale prices!
Visual Merchandising
Regardless of the products your store sells, as a retailer, merchandiser, or pawn shop owner, you want a fast turnaround with your inventory through sales. Visual merchandising involves the use of multiple elements including retail store display fixtures and strategically designed floor layouts that draw customers through the front doors and compels them to ultimately make a purchase.
Here are some types of visual merchandising to consider when creating your store's product display and layout:
Visual Merchandising: Includes layout, color scheme, spacing of products, lighting, video, and website design
Retail Merchandising: Applies to physical storefronts, pop-up booths, shops, and kiosks
Product Merchandising: Product promotional activities like website design and store displays
Digital Merchandising: Online product promotional activities
Through the appropriate use of retail fixtures and floor displays, visual merchandising will bring a customer into your store and entice them to leave with a purchase. But how will you know what fixtures are best suited to your store, the products you hope to sell, and your target market? Before choosing your fixtures, it helps to get an overview of what your options are.
Related: What is Good Visual Merchandising?
What Are Fixtures in a Store?
In their simplest form, store fixtures are structures that are used to display products and attract customers to them. Merchandising fixtures can take the form of a simple pegboard to a life-size, immersive display and are ideal for advertising particular brands, new products, seasonal offerings, or items that are in high demand. There are multiple retail display fixtures available for your store, including the following:
Body forms
Racks
Hangers
Wall displays
Display cases
Store fixtures are a relatively inexpensive and simple way to liven up your store and to attract customers to it. For the sake of this post, we'll focus specifically on the types of retail display fixtures and how each type can benefit your store's visual merchandising.
Types of Retail Display Fixtures
Are you a clothing retailer, a wholesale distributor, or a pawn shop owner with a variety of merchandise in your inventory? Different types of products, the size of your store, your display budget, and the vibe you want to give customers call for the utilization of different types of retail display features. Below are the common types of fixtures you can use to display your products:
Body Forms
Body forms are commonly used to display apparel, jewelry, and wearable accessories. They give customers a clear visualization of how the article of clothing should fit and how it will look on the customers themselves. Body forms, however are limited in proportions and sizes which may not perfectly reflect the physique of your customers. They also take up space, which makes them not suitable for small stores or kiosks. Common body forms include:
Mannequins
Dress Forms
Bases & Neck Blocks
Costumers
Racks
Racks are another type of retail store display fixture commonly used to show off a store's clothing inventory. Racks display clothing in an elegant, organized, and space-saving way. Retailers who have limited space, want a more customized clothing display, and want to spend less on their display fixtures will best benefit from racks. Common types of racks include:
Spiral Racks
Round and Half-Round Clothing Racks
Spinner Merchandising Racks
Shelf Racks
Single-Rail Clothing Racks
Multi-Rail Clothing Racks
Rolling Garment Racks
Garment Bag Racks
4-Way Garment Racks
Corner Racks
Towers & Gondolas
Tables
Related: How to Pick the Right Rack for Your Retail Store
Clothes Hangers
Clothes hangers are common in clothing retail stores because they allow a merchandiser to display multiple versions of the same piece of clothing at once. Hangers can also be easily purchased cheaply in bulk. Hangers can be made of plastic, metal, or wood. Hangers give organization and order to your clothing display and make it easy for customers to quickly find the piece of clothing they are looking for. While hangers are inexpensive, space-savers, they are easily misplaced (or taken by customers) and can be left behind on the rack or floor, giving your store a messy appearance. The types of hangers most commonly used include:
Dress Hangers
Pants Hangers
Skirt Hangers
Children's Clothing Hangers
Suit Hangers
Coat Hangers
Lingerie Hangers
Wall Displays
Wall displays are a form of retail store display that offers nearly unlimited customization possibilities for the display of clothing, shoes, accessories, purses, small electronics and more. These types of store display fixtures can be free-standing or be attached to the walls of a store. Hanger racks, shelves, and cubes can be attached to wall displays, or free-standing displays. Wall displays can be made of wood, plastic and metal. It is important to note that some wall displays work better than others for the display of different products. Common wall displays include:
Outrigger Displays
Waterfall Display Fixtures
Straight Arm Display Fixtures
Perimeter shelving
Wall Mount Garment Hooks
Multi-Sided Fixtures
Floor Stands
Slatwall Panels & Inserts
Gridwall Panels and Displays
Baskets
Dump Bins
Pegboards
Pipeline Rolling Racks
Display and Storage Cases
Display cases offer both convenient, secure storage of merchandise and great product display. Display cases are commonly used to showcase valuable, high-priced items like jewelry, electronics, shoes, handbags, and video games. The downside of these displays is they are bulky and are often limited to be set up in the center or back of the store by the cashier. Common display and storage cases are:
Full Vision Display Case
Half-Vision Display Case
Wrap Counter
Cash Register Stand
Merchandising fixtures are simple and effective ways to draw in new customers and drive sales, making them a critical component of any strategic visual merchandising campaign. Effective merchandising displays will complement your store's color schemes, floor display layouts, music choice, display fixtures, lighting, and professional staff. It is no longer good enough to open a shop and hope people come in through your doors. You must strategize and consider what will pique the customer's interest and compel them to travel through your store, ultimately making a purchase.
What Are Key Elements of Visual Merchandising?
Stores will use a combination of multiple elements to create the best visual merchandising for their target customers. These should be unique to your ideal customers and the corresponding vibe you want your store to welcome customers with. Here are some key elements of visual merchandising:
Color
Lighting
Signage
Texture
Retail Fixtures
What Does Successful Visual Merchandising Look Like?
Stores that excel in visual merchandising utilize attention-grabbing signage and window displays to pique the interest of customers and draw them into the store. Once inside, customers are welcomed with displays that are well-organized and accessible, clearly labeled, and which fit the store's aesthetic. An effective visual merchandising strategy ensures that the rest of a store's products are laid out in such a way to create an intuitive shopping experience for your customers.
Posted by
Lois Haycock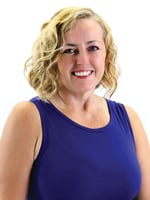 Lois Haycock is a 20+ year retail and eCommerce veteran specializing in project management and business analysis of customer-facing systems and software. Lois is SVP of Digital Transformation at M&M Merchandisers. She also operates several eCommerce stores as well as an executive coaching business. Lois can be reached at lois.haycock@mmwholesale.com